House concert with Cassie Mavis, Cheryl Good and the Zoot Suit Zebras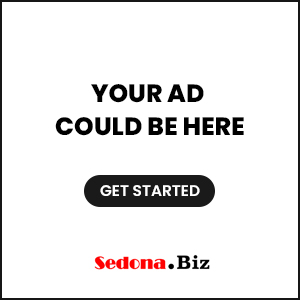 Sedona News – Sunday, September 11 at 4 p.m., a House Concert celebrating rhythm and rhyme with Cheryl Good, Cassie Mavis and the Zoot Suit Zebras with Gary Scott and Gary Every. This show will include songs, stories, dances, laughter and ceremonies. This collective of eclectic artists is looking for an enthusiastic audience to share a musical evening in an intimate setting. Set in a beautiful West Sedona home, the show will feature jazz, classical, classic rock, classic rock with a twist, movement, movement and humor. There will be singing and hopefully moments of laughter too.
In many ways, Cheryl Good is the glue that holds it all together. Cheryl sings, dances, plays flute, drums, piano and Native American style flute. Originally from Chicago, Cheryl is one of four good sisters who all have extensive musical theater portfolios. Cheryl has also performed as a professional flautist, performing classical music at weddings, ceremonies and corporate events. Many locals have been lucky enough to have Mrs. Good perform Broadway show tunes at the monthly cabaret show at the Sedona Arts Academy in the village. Cheryl's many talents allow this group of energetically eccentric performers to explore a wide variety of musical themes and moods.
Choreographer Cassie Mavis will dance and perform duets with Cheryl Good. Cassie will perform belly dancing, jazz, ragtime and western line dancing. Healing arts practitioner Cassie will open the show with a sacred ceremony of balance and flame.
Former Dore Records artist Gary Scott will be armed with plenty of guitars and plenty of enthusiasm. Gary Scott performs in the Verde Valley and will anchor classic rock anthems like White Rabbit, Light My Fire, House of the Rising Sun, Hit the Road Jack, as well as the classic bass line of scorching jazz standard Fever.
Gary Every is an award-winning journalist, storyteller, slam poet and has been nominated seven times for the Rhysling Prize for Science Fiction Poem. Gary Every also hosted the Sedona literary reading series The Pumphouse Poetry and Prose Project for eight years. Mr. Every likes to combine poetry and music into a real beatnik bongo bonkers cool daddy sort of.
Won't you join us on Sunday, September 11 at 4 p.m. at 485 Harmony Drive Sedona for a celebration of rhythm and rhyme, an energetic and eclectic combination of music, dance, and storytelling.
Tickets are available at https://www.eventbrite.com/e/house-concert-w-zoot-suit-zebras-featuring-cassie-mavis-cheryl-good-tickets-404028278457
Questions can be directed to [email protected]