Knowing how to store sex toys safely is essential, whether you have a large collection of moods or a small range of favourites. Both for the life of your toys and for your own health, sex toys covered in dust and lint should not be welcome in the bedroom.
Aside from potentially causing a whole range of intimate issues, rummaging under the bed or through the nightstand to find your toy of choice when the moment calls isn't exactly the best of foreplay.
Luckily, there are plenty of ways to store your best sex toys. From the softest satin bags to shockproof boxes, this is how you should store your sex toys and accessories, according to a sex toy store founder and expert.
How to store sex toys
1. Make sure they are clean and dry
If you don't do anything else, make sure you know how to clean sex toys before you put them away. "It's essential to clean toys with a suitable sex toy cleaner and let them air dry before storing them," explains Ky Hoyle, founder of Sh! Shop for women (opens in a new tab)the first sex toy store dedicated to women in Europe.
"Porous and semi-porous materials in sex toys trap lube and body juices in their micro-pores during use," she says. "Failing to properly wash these toys before storing them guarantees bacterial growth. Giving this bacteria access to your delicate bits by using the unwashed toy is likely to lead to a yeast infection.
2. Silk or satin stocking is best
Now that you have completed the process of cleaning and drying your vibrator, you can put it away. Here it is important to consider the material your toy is made of.
"Moisture can cause mildew and leather needs to breathe, so a silk or satin stuff sack is best," suggests Hoyle. "Never use airtight containers or plastic bags to store your sex toys."
3. Store sex toys of different materials separately
Most sex toys are made of silicone and can be kept together, but if you also have others made of materials, such as glass, metal, plastic, or jelly, they should be kept separately.
"That can mean individual pouches for each toy or separate storage boxes for toys made of silicone and less expensive materials," says Hoyle. "Vibrators and dildos often come with satin bags to store them in, it's best to use them."
This is certainly the case with all jelly toys, as it is the cheapest and most dangerous material, she adds. "This can cause other toys to disintegrate and 'melt'. If this happens, throw away your toys as they are no longer safe to use.
4. Remove batteries before storing
If you regularly use battery-operated toys and vibrators, or have a wide range of app-controlled vibrators, and don't want to splash out on batteries every five minutes, take them out before you put them away.
"This will prolong the life of the motor and the batteries. Vibrators can drain battery life while in storage, and your favorite vibe can be drained when you need it most. Storing batteries inside the toy can also cause leaks.
If this happens, always dispose of batteries and toys safely.
5. Keep charging cables with your toy
This is more a point of organization than safety, but still very important. The only thing worse than having a vibrator that runs out of battery halfway through its use is that you can't find the charger for it afterwards.
"This ensures that the chargers never get mixed up," says Hoyle. "Leave the cord loose in the bag though. Wrapping it tightly around the wall outlet or vibrator will cause damage. And charging a toy every six months, even if you haven't used it, also keeps the motor going. good condition.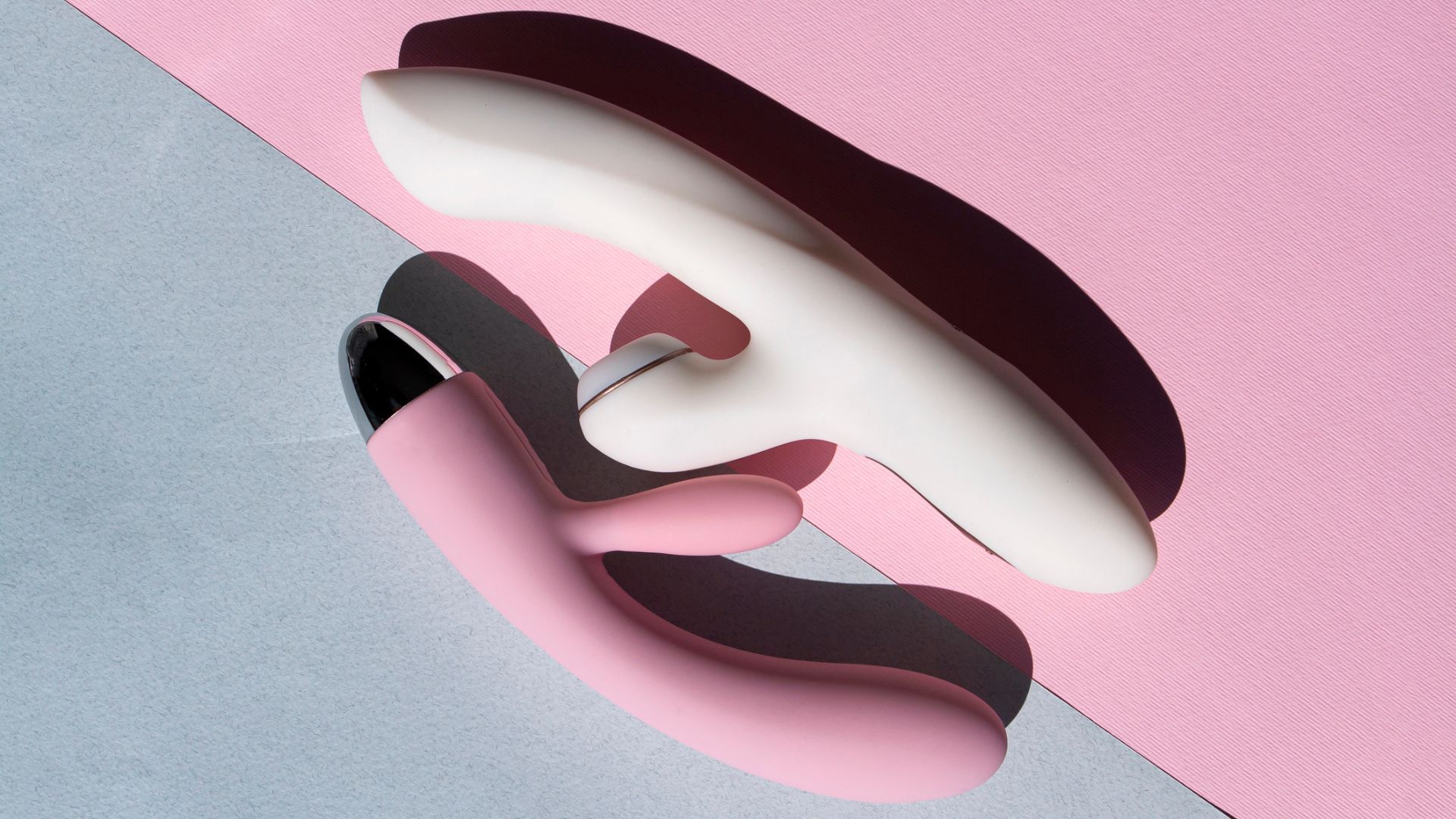 Why it's important to store sex toys safely
If you don't store your sex toys safely, chances are dirt, dust, pet fur, etc. end up in your collection. "Your best vibrator will be teeming with bacteria," says Hoyle. "This harmful bacteria can cause an imbalance and an itchy infection if it spreads to your vulva and vagina during the next session, for example."
That's why it's so important to know how to store sex toys – and off the floor under your bed. "Storing toys directly on the floor under the bed is a popular option. It's quick and easy after a hot session, but it's not safe or hygienic," she says.
How much storage do sex toys need?
It entirely depends on your collection. Someone who owns a range of rabbit vibrators in different sizes will need a lot more space than someone who only has a few bullets. It's always best to expand in this case, as it's more than likely that your collection could grow in the months or years to come.
Take inventory of what you have, including any toys, lubricants, chargers, and other accessories you want to store, then physically measure your space to see what you're working with.
How to store sex toys discreetly
Sex Toy Bags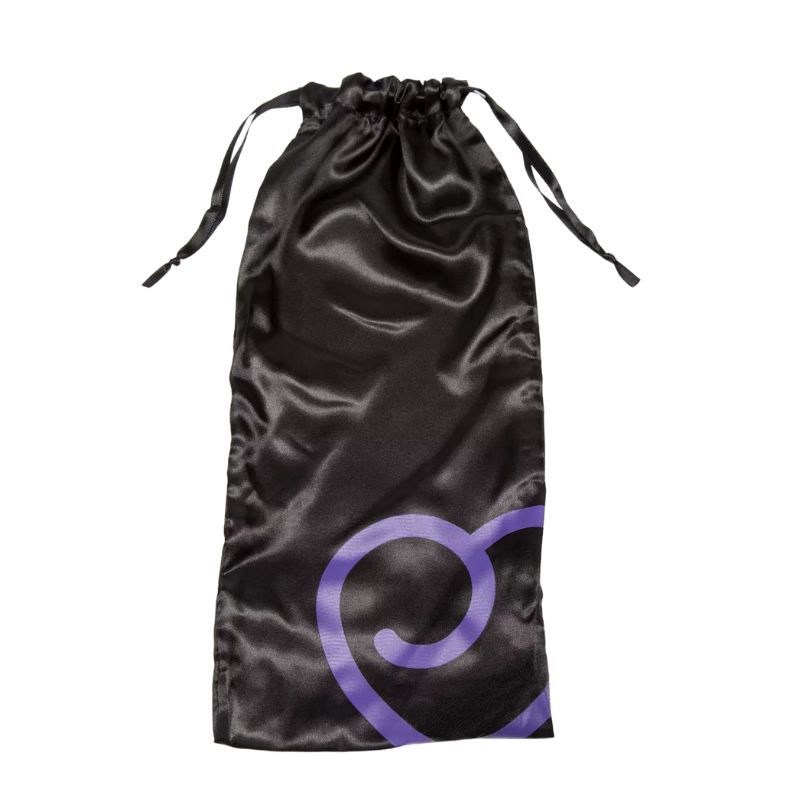 Drawstring toy bag, Lovehoney
This simple black satin drawstring bag is ideal for storing individual vibrators, their chargers and accessories hassle-free. Available in different sizes on the Lovehoney website, the bag will keep your toys dust, lint and dirt free for the next time you're ready to use them.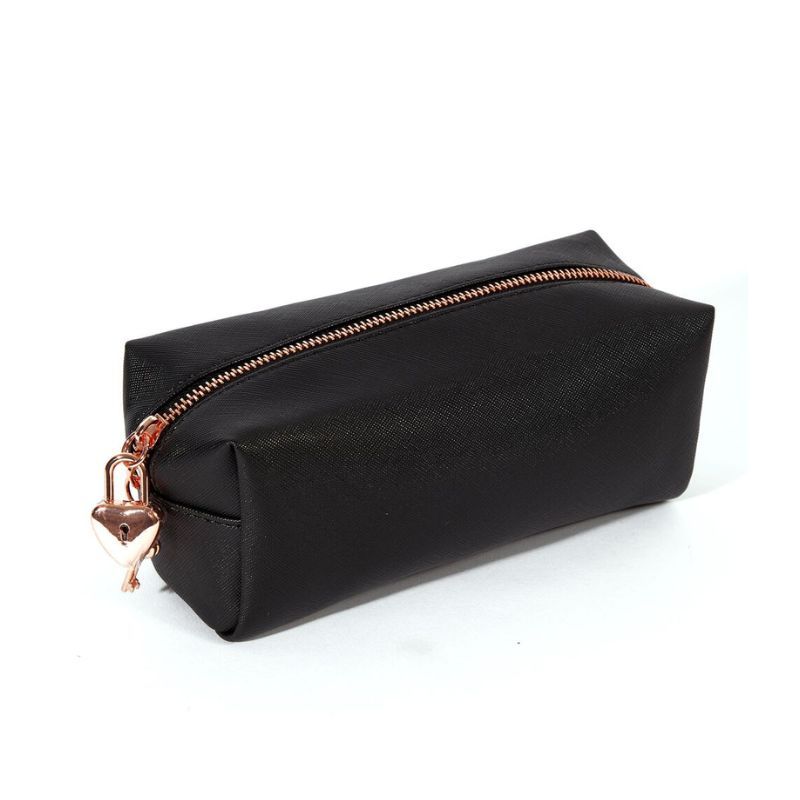 (opens in a new tab)
Positive Vibes Bag by Ann Summers – £10
Available from Ann Summers in the UK, this sex toy bag is made from faux leather for a sexy feel on the outside but is lined inside with satin, so your toys stay clean. For those who wish to keep their toys hidden, there is also a heart-shaped padlock on the zipper with a matching key to keep prying eyes away.
Sex toy boxes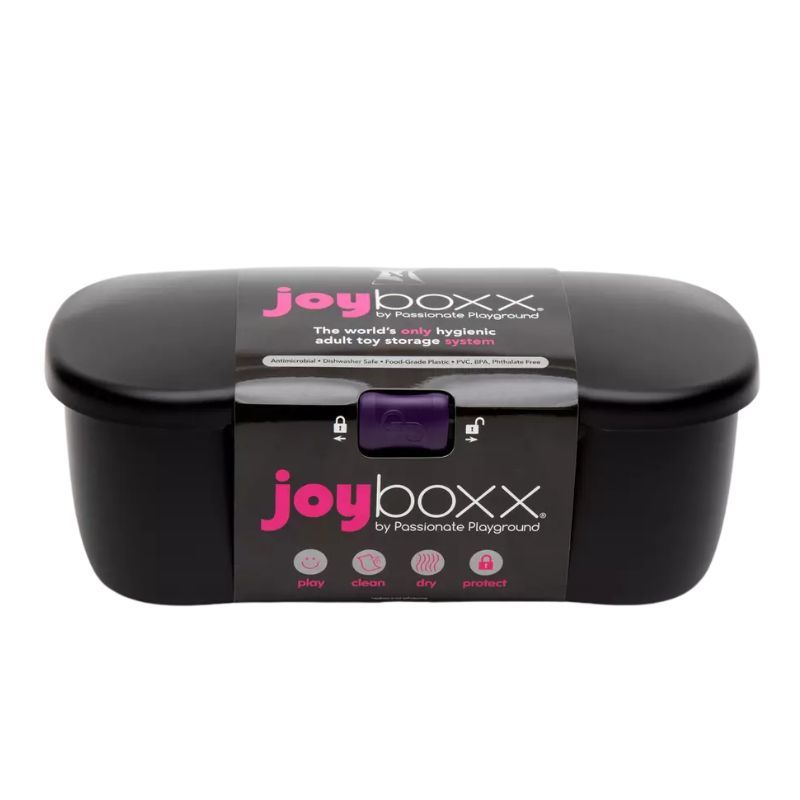 (opens in a new tab)
Joyboxx Hygienic Sex Toy Storage System – $49.99 / £39.99
It is the ultimate sex toy box storage solution. It is antimicrobial with ventilation holes to promote evaporation of moisture left after cleaning. Available in black for a low-profile look, the box is made of dishwasher-safe, non-porous plastic for easy cleaning. In addition, it comes with a lock.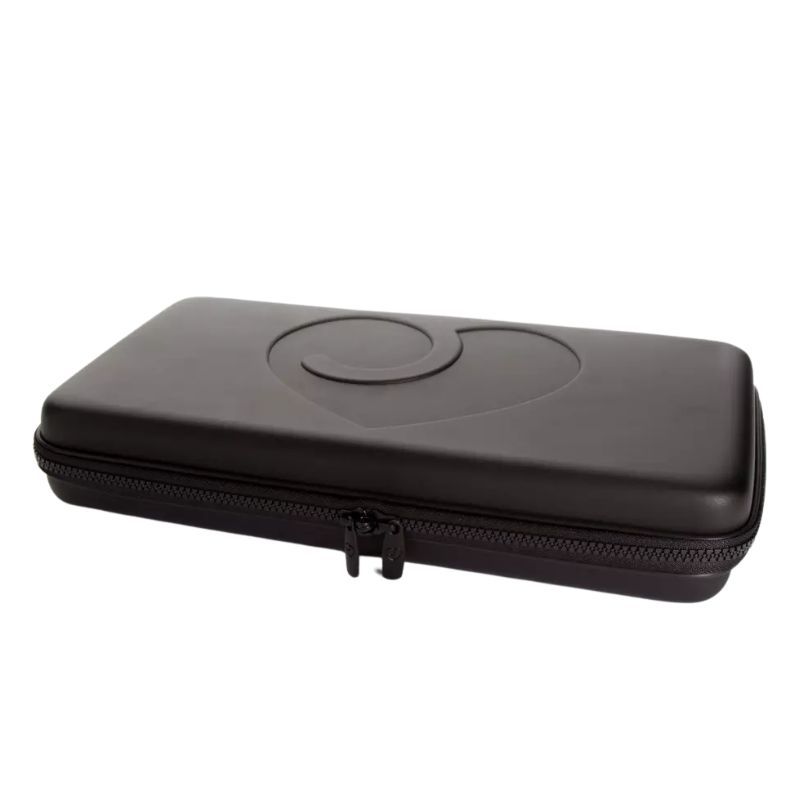 (opens in a new tab)
Lovehoney Large Lockable Sex Toy Case – $29.99 / £24.99
If you're taking your toys with you, it's definitely better to opt for a box rather than a bag – avoid the possibility of an annoying buzzing sound at security. Measuring 14 x 7.5 x 2.75 inches, this box also has an antimicrobial lining, is discreet in its design and has a secret padlock to keep everything hidden.
Unique Sex Toy Storage Ideas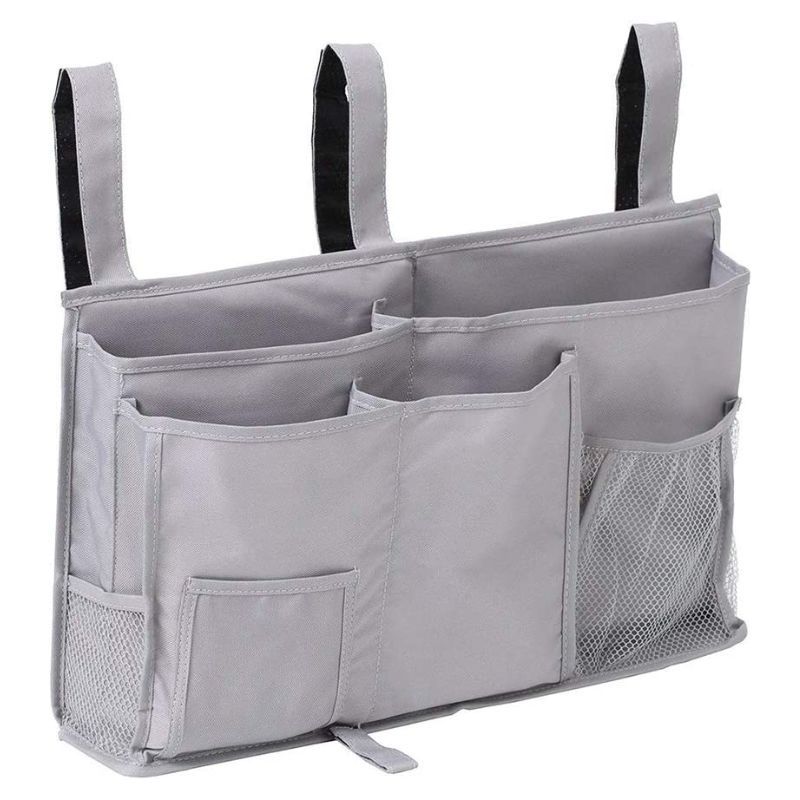 (opens in a new tab)
Sugaroom bedside storage caddy – $12.99 / £35
This basket from Amazon hangs by the side of your bed, meaning your toys are always just an arm's length away, while still being clean. It's available in a wide range of colors so it can blend in with your room decor and measures 19 x 11 x 4 inches, so it's perfect for a range of toy sizes and shapes.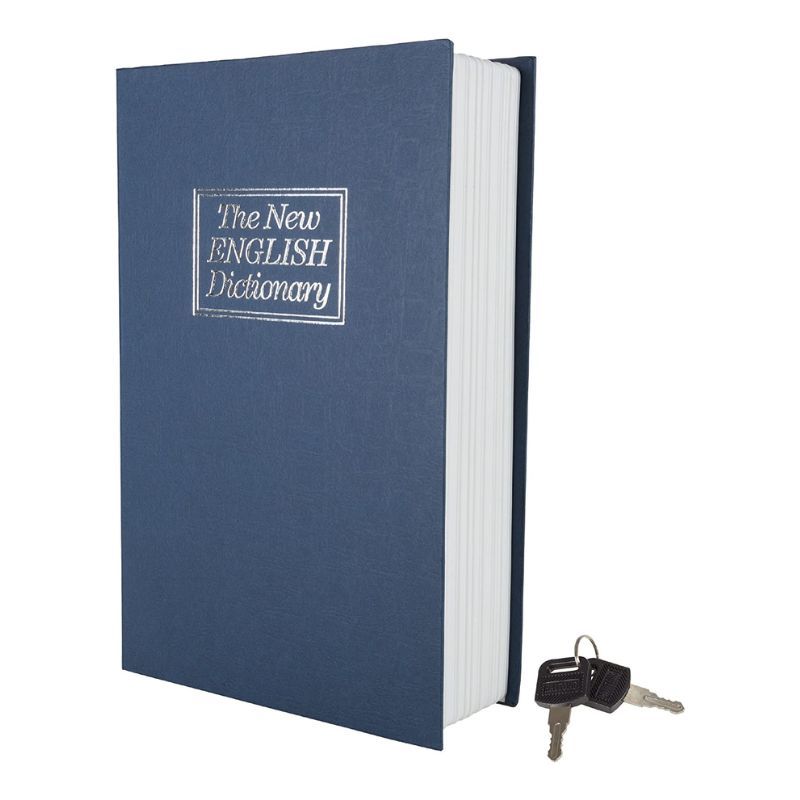 Stalwart 82-14762 Metal Diversion Dictionary Safe
Looking for something to really throw someone off? No one will accidentally stumble upon your toys in this lockable dictionary safe. While it's not big enough to store a full range of toys, you'll be able to fit a few vibrators in there to keep them safe and easy and discreet bedside access.